pco edge 5.5 sCMOS camera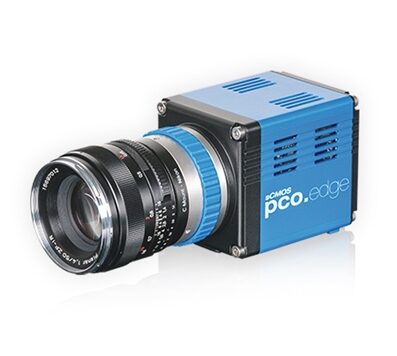 The pco.edge 5.5 camera is equipped with an innovative scientific CMOS sensor (sCMOS) providing crisp images and precise measurements. The pco.edge series can be optionally upgraded with a water cooling system. The pco.edge 5.5 camera system is designed for users who require high resolution and high frame rates. The camera has 16 bit dynamic range, good quantum efficiency, selectable shutter options or an optional color sensor.
---
nikon ti2 inverted microscope
Nikon Eclipse Ti2 Inverted Microscope delivers an unparalleled 25mm field of view (FOV) that revolutionizes the way you see. With this incredible FOV, the Ti2 maximizes the sensor area of large-format CMOS cameras without making compromises, and significantly improves data throughput.